CoboXtract - Quick DNA Extraction Solution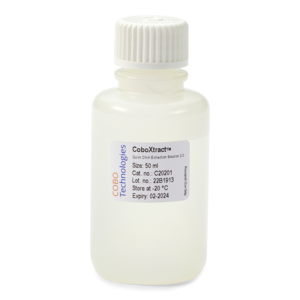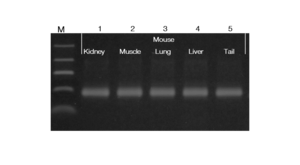 Details:
Quick Extraction of PCR-ready DNA from most cell/tissue types.
Validated for CRISPR InDel analysis applications like the IDAA method, T7E1 assay, Sanger and NGS.
Extracted DNA can be used directly with the PROFILase 2x Master Mix.
Inexpensive, One-tube Protocol for easy handling.
Used for efficient extraction of DNA from:

Tissue-culture cells
Buccal cells
Zebrafish organs and scales
Mouse tail snips
Plant material (validated on Nettle and Ivy).

Fragment Analysis Grade™ - Proven DNA extraction solution for fragment analysis applications, like the innovative IDAA method.
PCR-Ready DNA within 6-8 minutes.
No use of spin-columns or centrifugation.
Ideal for high-throughput setup.
Non-toxic solution.
Product info:
Product name: CoboXtract™- Quick DNA Extraction Solution 2.0
Product number: C20201
Size: 50 ml
Extractions: 100-1000
Storage Temperature: -20° C
Shelf-life: 12 months on delivery
RESEARCH USE ONLY
Request Quote/More Information
CoboXtract™ is a trademark of Cobo Technologies