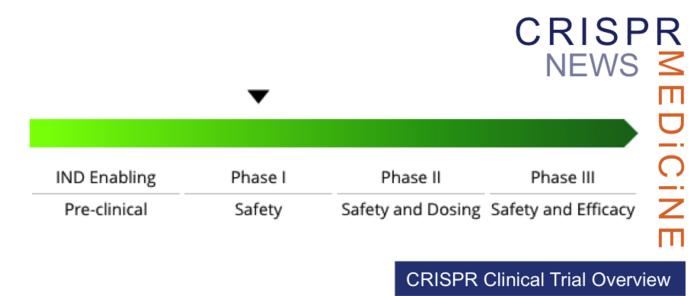 CRISPR Clinical Trials Overview 2020 - Updated version available...
12-08-2020
CRISPR Medicine News is the leading global media for CRISPR Medicine.
Every week they will post news from the CRISPR medicine field and update their detailed Clinical Trial overview.
Check already now the world's-first clinical trial for a CRISPR-Cas3 phage therapy for treatment of urinary tract infections, developed by Locus BioSciences and get all the details about their unique technology from this interview with VP, Business Development, Joseph Nixon.
The clinical trials are arranged in the following areas: Antibacterials, Blood, Cancer, Eye and Metabolic disorders.
Latest overview of ongoing Clinical Trials can be found here.
Tags
Clinical TrialsGenome EditingQuality Control Genome EditingSafety