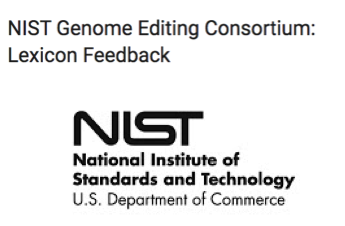 NIST Genome Editing Consortium Lexicon version 1.0 ...Need your feedback!
19-09-2019
The purpose of this project is to encourage the use of a unified standard set of terms and definitions that serve the needs of and act as a reference for the genome editing community. We welcome any comments on the terms and definitions.
To give your feedback on this, please visit the NIST Lexicon Feedback site.
Thanks in advance for your support.
Tags
CRISPRGenome EditingNIST Genome Editing ConsortiumQuality Control Genome Editing